Carpet and Rug Cleaning
Professional Carpet and Rug Cleaning Guide Service
We are indeed committed to perfecting the art and science of the highest quality carpet and rug cleaning, maintenance, and also repair. Our team of fully trained technicians has the skills and expertise to clean a wide range of carpet rugs like Persian, Oriental, Turkish, Navajo and other valuable rugs.
Our innovative 12-step rug cleaning process ensures your rug looks, feels and even smells like new. We pre-inspect your rug and recommend what kind of cleaning treatment is required. Steam 'n' Dry Carpet Rug Cleaners Auckland clean and sanitise all types of Oriental Rugs, Kilims, and other area rugs. Most importantly, we provide your family with a more spotless, healthier germ-free home and office for over 33 years.
If you want your rug restored to its undoubtedly prime condition, give us a call today.
Our professional rug cleaning services use 80°C hot steam, which extracts and kills 99.9% of germs, viruses, allergens, pathogens, dust mites and moulds in your rugs. We don't use any harsh chemicals. Steam 'n' Dry Carpet Rug Cleaners Auckland ensures that your treasured rugs will be cleaned safely and in a superior manner. Our methods of area rug cleaning are a time-honoured tradition. Our expert staff will do this, of course, is incredibly knowledgeable in all area rugs, Persian rugs, and oriental rugs.
Professional Rug Cleaners
By having a professional cleaning your carpet, firstly, you reduce the risk of long-term wear and damage. Secondly, Steam 'n' Dry  Carpet Rug Cleaners Auckland ensures that your area rug is thoroughly cleaned right down to the knots and fibres. Thirdly, and most importantly, we provide your family with a cleaner, healthier germ-free home. A regular vacuum done at home is not enough.
Cleaning For Every Type Of Area Rug
Our Rug, Mat and Carpet cleaning includes many types of rugs. It includes Oriental Rug Cleaning, Persian Rug Cleaning, Silk Rugs, Antique Rugs, and Vintage Rugs.
Steam 'n' Dry  Carpet Rug Cleaners Auckland also clean every type of area rugs such as braided, flatweave, hand-knotted, hand-tufted, polypropylene and wool. Every ounce of dirt in these rugs will remove while maintaining the integrity of your carpets.
Call the Experts Steam 'n' Dry Auckland Carpet Cleaning service. Over 33 years of servicing South Auckland, Central City CBD, North Shore, East, West Auckland and Hibiscus Coast
Auckland Rug Carpet Cleaning Reviews
Auckland Central Google Reviews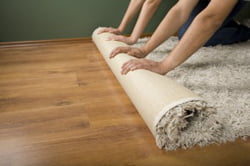 Receive an affordable quote on Carpet Cleaning, Carpet Repairs, Couch Cleaners, Stain Removal, Mattress Cleaner, Bed Bug Control, Flooded Wet Carpet Drying, Pet Odour Removal, Laying, Rug Cleaning, Dust Mites Control, Flea Control, Carpet Cleaners, Disinfecting, Inside Auto Car Upholstery Cleaners, Mold Clean Up & Pest Control.
For help, phone the professionals at Steam 'n' Dry Auckland Carpet Cleaners Over three decades located in West Auckland, East, South Auckland North Shore, Hibiscus Coast.
Contact Us ☎️
📞Auckland City  09 3767007  📞North Shore Auckland  09 489 7784  📞South Auckland  09 262 0720
📞West Auckland  09 8374545 📞East Auckland 09 520 0062  📞Hibiscus Coast Auckland 09 426 5008
BY GRAEME STEPHENS · PUBLISHED 17/12/2014. UPDATED 05/03/2021.